== THE 25th SCHNÉI-BAL TAKES PLACE ON JANUARY 27, 2024 ==
(Registration form under the folder "Schnéi-Bal" above. Thank you.)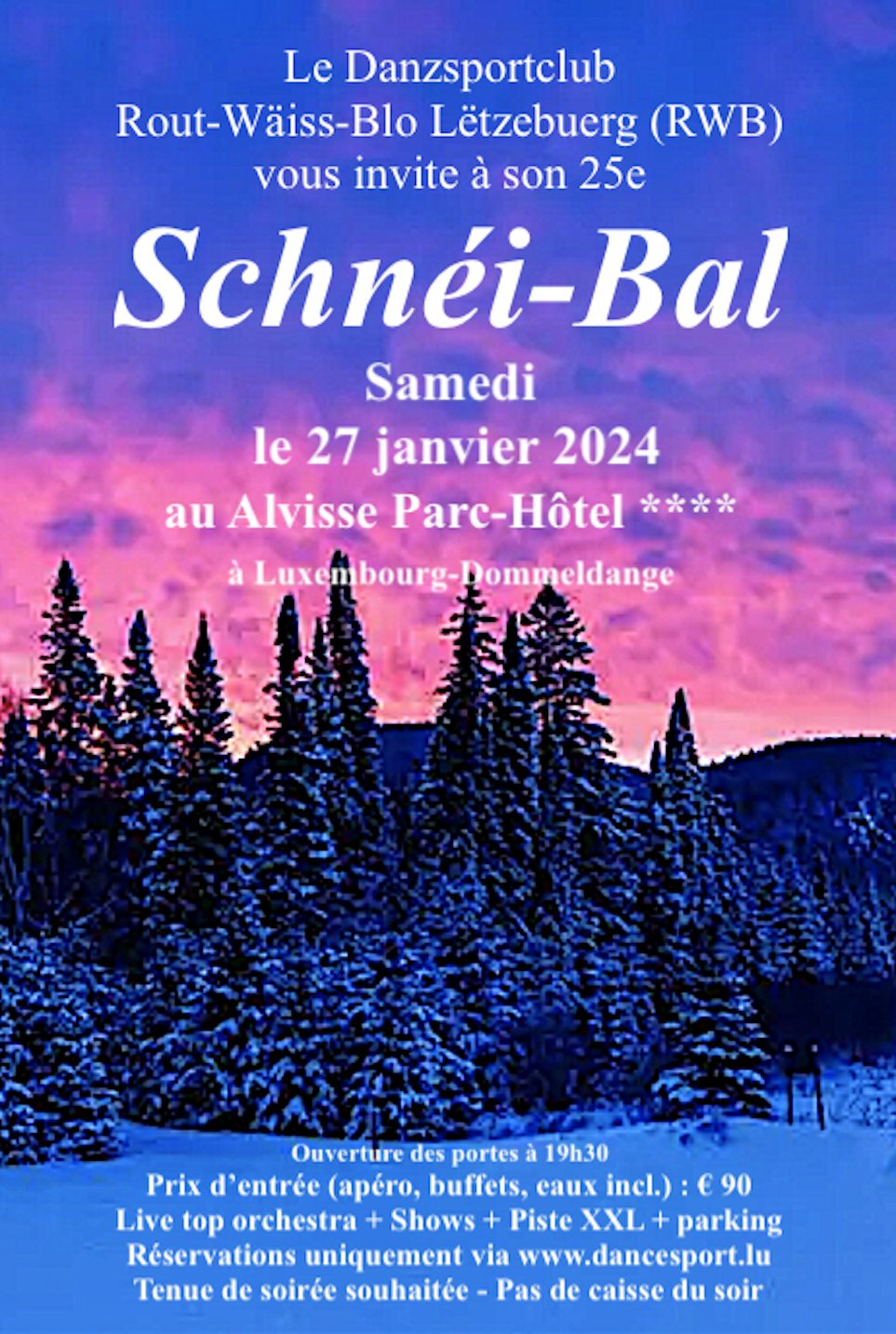 Our goal at the "Danzsportclub Rout-Wäiss-Blo Lëtzebuerg" (RWB) is to provide a great environment for competition or leisure dancing to all dancing enthusiasts in Luxembourg.
In the RWB, competitive dancing is limited to modern (standard) dances for the moment. In the leisure sport section, we dance both modern (standard) and Latin-American ballroom dances.
In addition to our regular activities, each year the RWB organizes popular dancing events which are well-known both in and outside Luxembourg.
By the way, the club name comes from the red, white, and blue colours of our national flag.
We hope you find what you are looking for and kindly invite you to have a look at our club and our activities in the linked pages.
Enjoy the visit!
--------------------------------------------------------------
Privacy Notice
In RWB we are respecting your privacy and taking the best possible care of your personal data. If we have any personal data from you in our records or files, they will be processed in accordance with our Privacy Notice.